dB Entertainment Solutions prides itself in providing top quality entertainment for ceremonies, cocktail hours, and receptions.  Our bands include some of the best musicians and production quality you will find anywhere.  Whether you are looking for Top 40, Rock, Jazz, Oldies, Motown, R&B, Hip Hop, a Swing Band, Solo Piano, or anything in between, we've got you covered!
Receptions
Fever
Fever is a 9-piece, Western Massachusetts-based band made up of young and extremely talented musicians specializing in contemporary pop music but include all styles in their customizable set list.  Fever is not only a musical experience, but also brings a synchronized light show and pristine quality audio reinforcement.  The show includes a superb rhythm section, killer horn section, and many energetic male and female vocal talents performing music by artists such as Lady Gaga, Rihanna, Journey, Led Zeppelin, The Beatles, Michael Jackson, Shania Twain, Frank Sinatra, Al Green, Bob Marley, The Temptations, Stevie Wonder, Bruno Mars, Earth, Wind, and Fire, and many more.  Fever brings a heavy dance element to the show but also provides music appropriate for the ceremony, cocktail hour, dinner, and other portions of the night.  Exceeding the expectations of their clients is a top priority!  Your guests will remember that special day for years to come!
Groovematics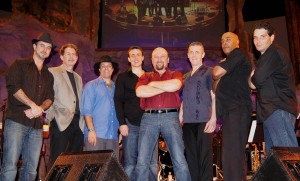 The Groovematics is one of Connecticut's most exciting show bands. The ensemble performs a first-rate mix of music that will jump-start the party and keep the crowd dancing all night! Refusing to be defined by just one genre, The Groovematics specializes in fusing the very best repertoire of R&B, Soul, Funk, and Rock and Roll music – creating one of the most exciting experiences in live entertainment you will ever experience. Expect nonstop dancing as this group seamlessly weaves through the classic hits you have come to know and love.
Red Satin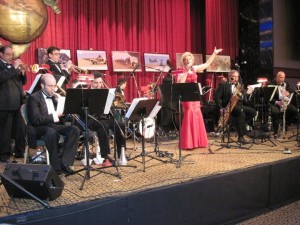 Red Satin is one of the best Swing, Jazz Contemporary, Funk, Classic Rock, Big Band groups covering over seven decades of music.  High energy or laid back, energetic, lively, dynamic, amazing musical performance, great show, and stunning vocals are some of the words that have described them. Their repertoire encompasses a wide variety of music adapted for big band including songs from The Blues Brothers, The Brian Setzer Orchestra, Cherry Poppin' Daddies, Tower of Power, Frank Sinatra, and many more.  If a classy and elegant alternative is what you are looking for, while still keeping your guests dancing all night, Red Satin is the choice for you!
Ceremony and Cocktail Hour
FlavaEvolution
FlavaEvolution is a most uncommon jazz quartet. With just three horns and bass (no piano or drums) they are bringing something altogether fresh to New England, creating a sound that crosses a chamber string ensemble with modern jazz, 1970's soul and beautiful balladry. All four of the players in FlavaEvolution have been playing in various jazz, funk, and soul groups together since 2005. FlavaEvolution is a truly versatile group, able to perform for virtually any event or in any venue. As an added bonus, our two award winning composers can create special arrangements of your favorite songs, or compose an original work that helps put your personal "Flava" on your special event. FlavaEvolution is your total music entertainment package, and is ready to perform for you!
Pianist – David Duplessis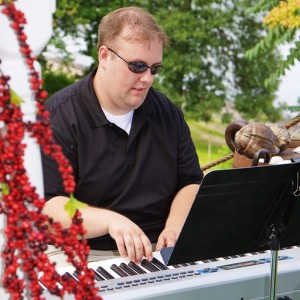 Dave is one of the top classical pianists in Western Massachusetts and has been performing wedding ceremonies and other formal occasions for over ten years.  David is a true professional able to learn and flawlessly execute any song request in a short period of time.  His timing, emotional sensitivity, and musicality makes any wedding ceremony as beautiful and memorable as they come.